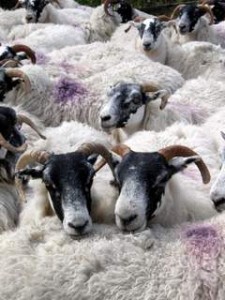 Part of our lives here on Erraid is looking after our animals and developing a good working relationship with them. The relationship we have with our livestock is one of loving respect, as we explore conscious cooperation with the animal kingdom.
We keep chickens for eggs and a few Jacobs sheep for their fleeces.
There is also a herd of Black Face sheep on Erraid belonging to the local shepherd, which the community helps with throughout the year. Sheep round-ups are a favourite with guests, who get to join in.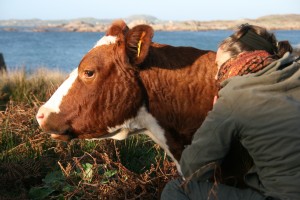 We have only one cow, Morvern, who has given years of service to the community and is now retired but still a loving, wise presence in our community. Morvern still contributes by producing wonderful manure for the gardens.