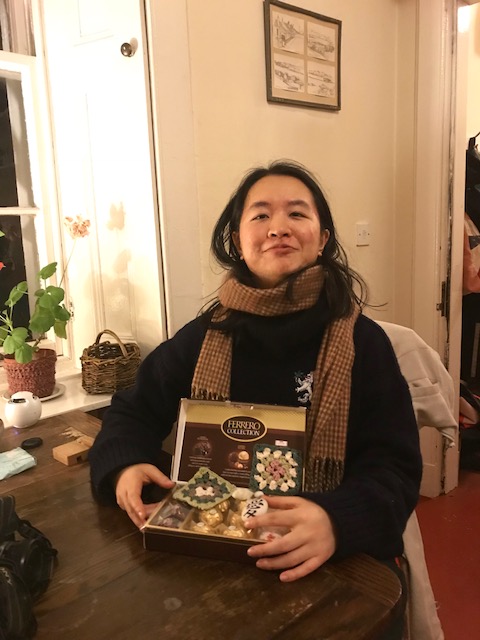 Annie, 27, from Chengdu in China was able to extend her stay with us thanks to the Erraid Bursary Fund. Annie studied a Masters at Edinburgh University and is interested in eco-communities, having previously visited sites in Japan, Thailand, China and others in the UK.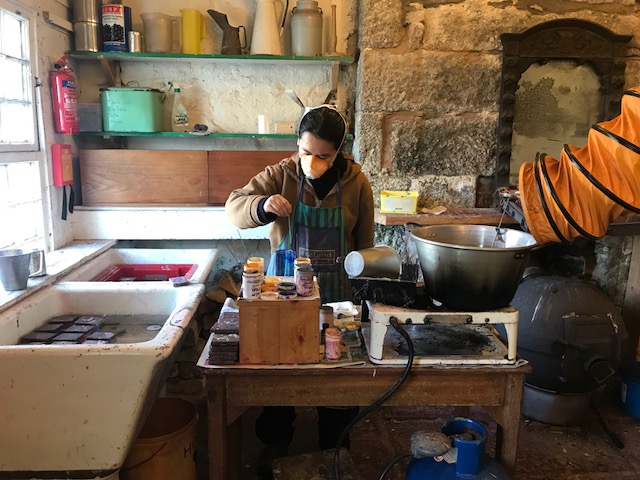 Annie was been able to get involved in a wide range of tasks during her time with us – from painting Reliance, one of our boats, to covering our veg beds with nutritious seaweed as a fertiliser and mulch, helping to split wood for our wood burners that provide heat and hot water, polishing candles that we sell around the world to past guests and friends and our weekly bread baking in the communal kitchen. She has also enjoyed bringing Chinese cuisine to Erraid and found herself motivated to try new recipes when cooking for the group including making kimuchi, steaming buns, sweet mung bean cakes and stir-fried noodles.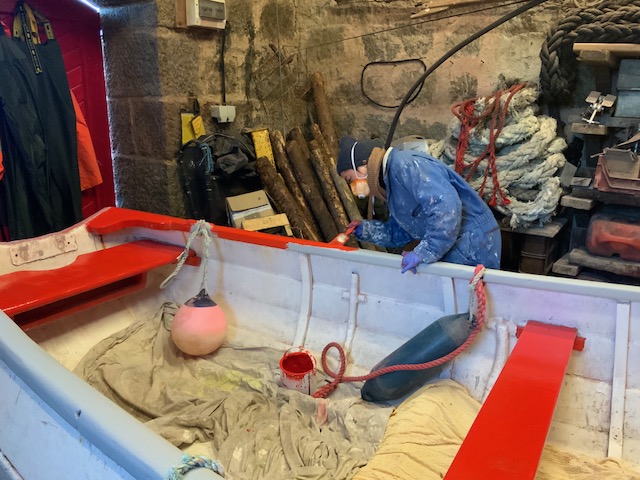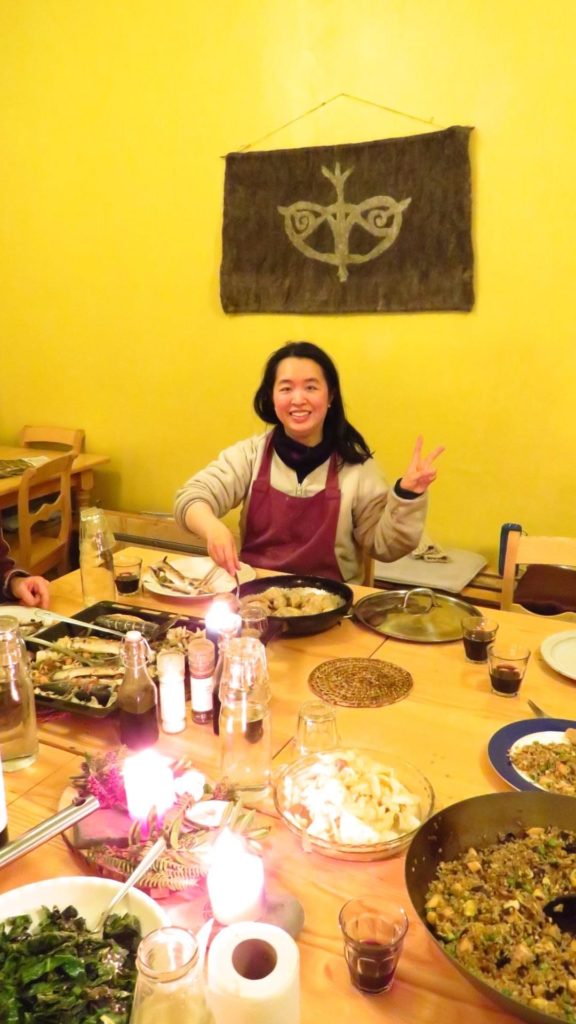 As well as all the practical help she provided in our community, Annie has also been struck by the way we approach our work. She has been interested in the way we use sociocracy to make communal decisions, rotate the person responsible for "holding" the energy of a week and coordinating group activities, and our emphasis on Love in Action rather than an approach that simply focuses on the final outcome of a task. Annie said "The emphasis on Love in Action helps me to remember to bring more consciousness to a task and reminds me that I can work at my own pace, listening to what is right for me and the situation rather than rushing to finish as quick as possible." She also appreciated the mix of cultures and welcome we provide. Our current community, including long-term guests, has representatives from Germany, Italy, Netherlands, Belgium and Greenland as well as the UK.
Annie chose an Angel Card, a way that we tune into a particular quality, of Compassion for this year. She is using this as a focus for learning about how she can accept herself more as well as recognise the suffering of others and seek to connect in a deeper way.
Annie is already writing a blog about her previous experiences in eco-communities (in Chinese) and links up with friends to share experiences and ideas. Back in China she intends to seek to live in an eco-community.