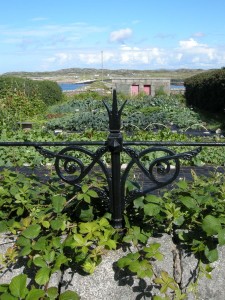 Our gardens have been lovingly tended and nurtured by the Erraid Community for over 40 years. We grow our crops organically . All year round residents, guests and nature spirits alike look after our gardens in all weather…
In the springtime we sow seeds and plant out. In the summer there is lots of weeding, watering and harvesting to do. In the autumn we enjoy more harvesting and preserving whilst putting the garden to sleep for wintertime. In the winter we prepare the beds for the coming spring by enriching the soil with lots of sea weed from the nearby beach, manure from our cows and hens and compost made from our organic waste.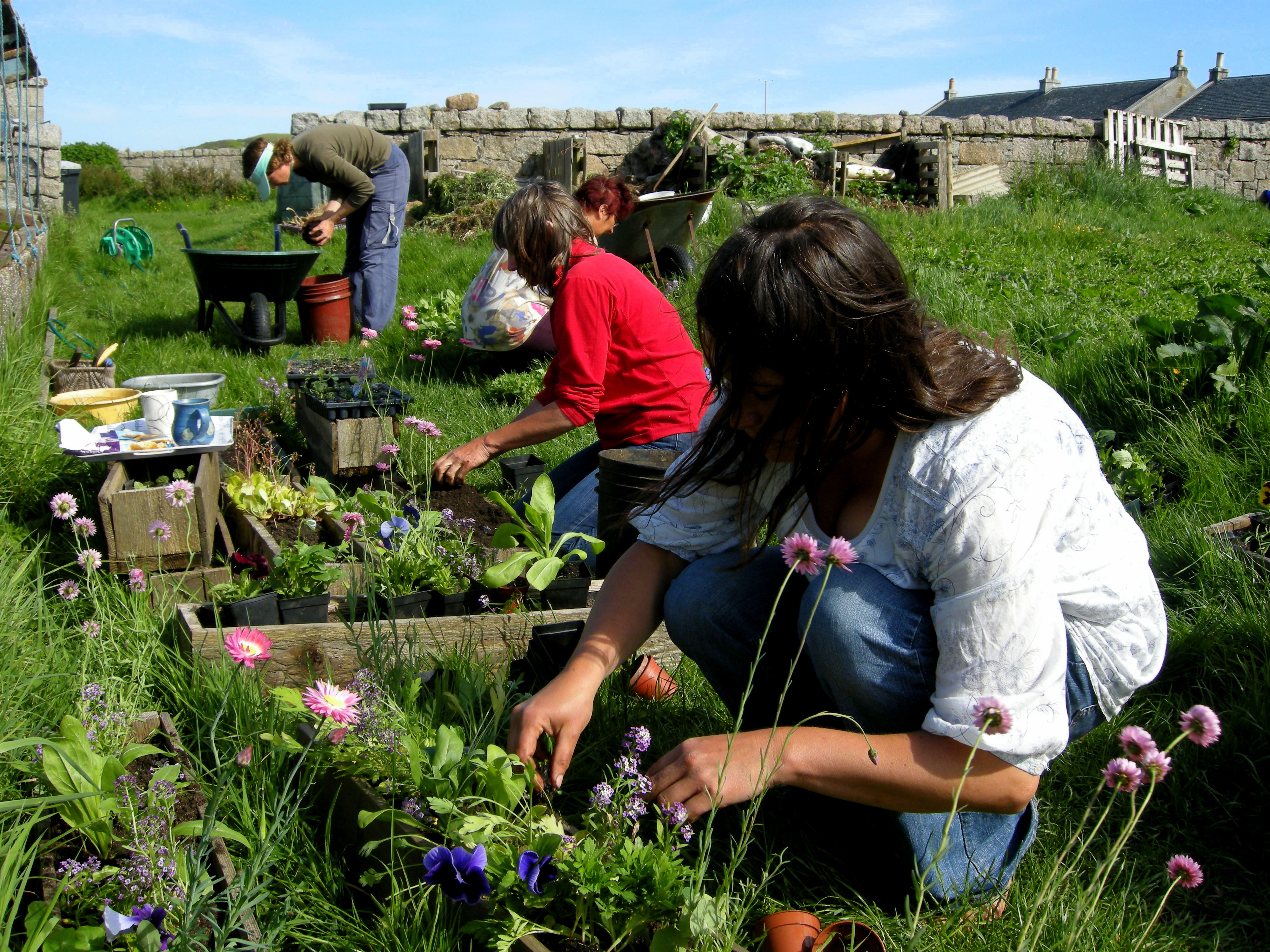 Throughout the year as much as possible our meals are made with fresh produce from our gardens. Depending on the season they provide us with: lettuce, tomatoes, cucumbers, courgettes, brassicas, onions, garlic, legumes, potatoes, herbs, rhubarb, blackcurrants, blackberries and much more… not forgetting the beautiful flowers that decorate our gardens and houses.