An Introduction to Project Drawdown: Practical Tools for Addressing Climate Change
Saturday 9th November- Friday 15th November
Project Drawdown is a new way to think about the Clima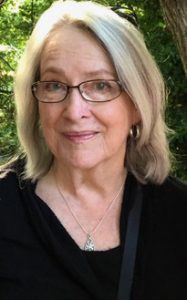 te Crisis. Rather than focusing on the problems that have led to that Crisis, instead it describes the 100 most substantive solutions to reverse global warming, based on meticulous research by leading scientists and policymakers around the world.  This is described in the recently published book, Drawdown, by Paul Hawken, https://www.drawdown.org. If implemented collectively on a global scale, these solutions could not just slow the earth's warming, but reach drawdown: that point in time when greenhouse gases in the atmosphere peak and begin to decline.
It is not one solution, it is many. The solutions are within our grasp and our abilities. And in implementing them, there will also be benefits to human health, security, prosperity, and well-being. The solutions are based in a love for nature, and a respect for the living system that is the Earth.
In this workshop, Project Drawdown/Pachamama Alliance trainers will
Introduce you to the vital and ongoing research explained in Drawdown.
Help you to find a solution project that matches your individual passion, and ignites your love for the world around you.
Guide you as you develop your climate action skills: learning ways to access support information, finding ways to work within existing social structures, understanding how to start new initiatives and finding support both online and face to face.
Give you a sense of what the first steps are, and where your path may lead you.
Project Drawdown/Pachamama Alliance trainers are:
Kay Lynne Sherman is a former member of the Findhorn Foundation, a frequent visitor to Erraid over the years, and is currently a licensed psychologist. She is committed to the Drawdown project out of a deep desire to solve, in practical ways, the dilemma of climate change.
Cynthia Taylor is a journalist and core team member of the Southern Oregon Pachamama Alliance, trained as a facilitator for its Awakening the Dreamer symposium and Drawdown programmes.
David Spinney has interned with the Human Awareness Institute for 35 years, leading many HAI events. He facilitates Pachamama Alliance's Awakening the Dreamer, Brené Brown's Connections Curriculum and Drawdown.
Price by Attunement: £400- £550- £700
You can book by filling in our booking form here.
Do join us. We would love to meet you, and to collaborate with you in promoting this very timely and necessary worldwide project.