Radical Gratitude Awakening Retreat with Will Pye: May 5th to 12th 2018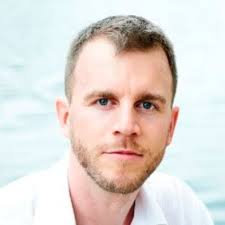 Will Pye returns to Erraid offering a week of meditation, guided enquiry and powerfully transformative psycho-spiritual exercises designed to facilitate your next steps of healing, transformation and awakening.
Prioritize your peace and wellbeing, enjoy a week of self-care and discovery amidst the tranquillity and restorative beauty of the island with plenty of time for walks, solitude, reflection and integration whilst participating in community life.
Participants will –
– Learn simple but powerful practises to allow more happiness and joy.
– Explore our true nature, dropping into the stillness and peace of Being.
– Alchemize, problem, pain and difficulty into possibility and opportunity.
– Release old patterns and embody a whole new way of being in life.
– Gain the opportunity to relax, enjoy and delight in experience.
Participants Can Expect To Gain –
– Enhanced Inner peace and levels of relaxation and joy
– Deepened insight into your true nature
– Tools and techniques to maintain and expand this in daily life
– More energy, zest for life and clarity around why you are here.
As ever participants will be welcome to participate in Love in Action via a couple of kitchen duty sessions.
Accommodation
Accommodation is generally twin share with limited single rooms available for an additional £50 on a first come first served basis.
Food
We are lucky to have the highly talented vegan chef Mike Davies creating high vibration delicious whole food vegan delights for our lunches and dinners. Breakfasts are in the cottages and there will be eggs for those who desire assuming the chickens lay. Please bring any additional food items you need for the week.
Travel
Running from Saturday to Saturday your week can be beautifully complemented with a stay in delightful Oban on the Friday night. The trip to and from is itself an experience with breathtaking beauty (we recommend the train from Glasgow to Oban and/or the bus to/from Findhorn.)
Investment
The cost for the week is by attunement at the week's completion with the suggested range of £850 to £550.
To Book: Places are limited of course – email us at erraid@live.co.uk. A £100 deposit will secure your place.
About Will
Will Pye is an author, teacher and speaker who has been facilitating group healing, transformation and awakening around the world for over a decade. He is passionate about sharing profound yet practical approaches to empower and inspire the highest human potential. A regular speaker at international conferences Will is the founder of the global community of awakening Love & Truth Party (www.loveandtruthparty.org)and author of the acclaimed 'Blessed With A Brain Tumor' plus the upcoming 'Radical Gratitude; Finding Inner Peace and Joy Wherever You Are.' (New Harbinger). www.willpye.com
What People Say
"Will Pye is the real deal; a dharma teacher with chops!"
– Dr Rick Hanson, New York Times Best-selling Author, Teacher and Neuropsychologist.
"Will Pye is a gift. His presence is open, clear, and compassionate. He radiates Light. He sees and understands life in an extraordinary way and is gifted in supporting others to do the same. He invites clarity and truth."
– Alan Seale, Director of Center For Transformational Presence, Author of Create a World that Works, Intuitive Living
"Will Pye is one of those relatively rare humble and authentic non-dual teachers that can engage and inspire a group to its transformative benefit. I personally love his self-undoing message of gratitude no matter what. The light of unreservedly allowing Life is brilliant."
– Don Oakley, Founder and Managing Director of Well Being Conference Center, Tazewell, TN, US
Price and bookings
– Price: attunement to an amount between £850 to £550
– E-mail erraid@live.co.uk to place your booking. You will be asked to pay a deposit of £100 to secure your place.