Public Transport
With a little planning it is easy to reach us by public transport.
From Glasgow you can make your way to Oban by bus or train.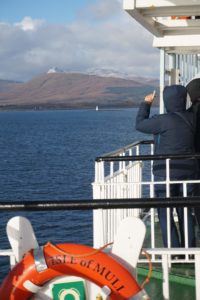 From Oban you take a ferry to Craignure on Mull.
At Craignure you catch the local bus to Fionnphort.   Make sure your ferry arrival time connects to the bus service on Mull.
Links to ferry and bus timetables appear below.
Please aim to arrive after 3pm in Fionnphort and let us know in advance at what time you will be arriving so we can come and pick you up in our mini bus from the bus stop. We will take you to our jetty to take you across to the island by boat.
Here is the latest ferry timetable and latest bus timetable for your journey to Erraid on Mull .
Travelling from the Findhorn Foundation

Sometimes there is a mini bus from Findhorn to Oban. This depends on the number of people wanting to travel.  To make enquiries, please email transport@findhorn.org.
It is also still possible to travel from Findhorn to Erraid using public transport. You can take a bus or train from Forres to Inverness and from Inverness take a bus to Fort William. At Fort William you take another bus to Oban where you will catch a ferry. From Oban, please follow the travel advice as given above.
Travelling by car
If you are travelling by car, you need to book the ferry from Oban to Craignure.  Please let us know that you are travelling by car so we can make meeting arrangements with you.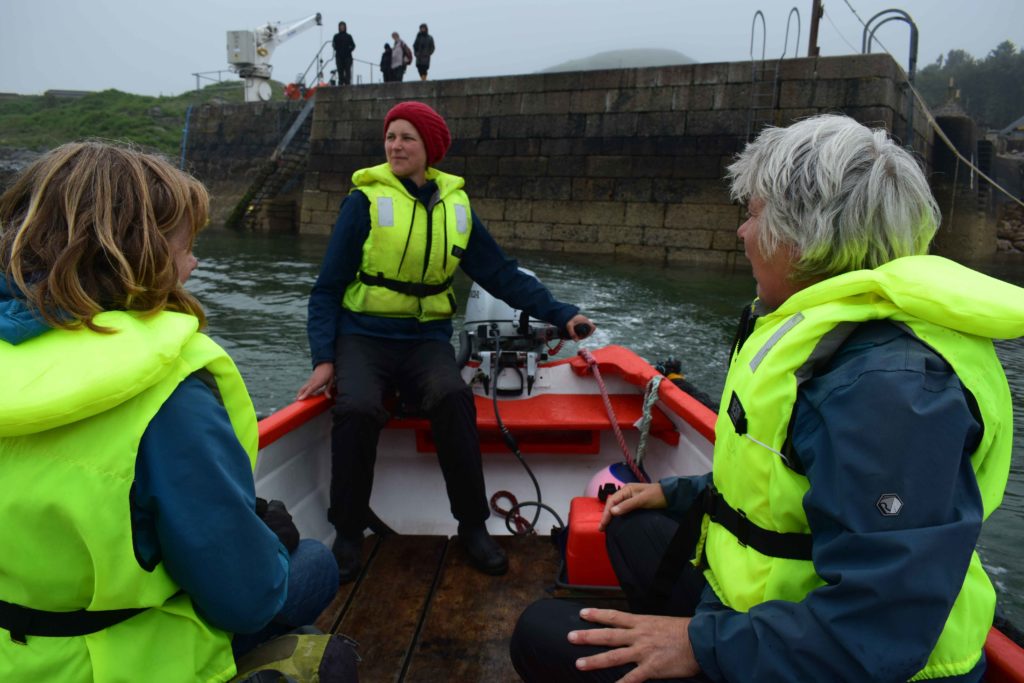 When you arrive in Craignure on Mull, turn left off the ferry and make your way to Fionnphort.
As you enter the village of Fionnphort, (before the pub and the shop) turn left and follow the sign to 'Fidden campsite'.
When you reach Fidden farm, drive through the farm and past the campsite toilet block.
Just before the cattle grid into the camping area, you will see a track on your left.  Follow this track to a big log pile.
Park your car here, where it can safely remain during your stay.  We will come across in our boat to bring you safely across to the island.
Camping before or after your visit
Check the opening season of the campsite before your stay and booking is recommended.
The beauty of travelling to Erraid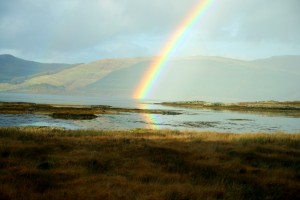 Travelling on Mull allows you to enjoy one of the most spectacular landscapes in Scotland.
You will pass tiny fishing villages nestled into the shores of sea lochs, beautiful, serene hillsides, mountains and glens.
Maybe you will spot some of Mull's abundant wildlife, like eagles, hawks, buzzards, seals, dolphins, otters or deer, and you will definitely see sheep and Highland cattle along the way.
For ferry times from Oban click here:


For train times click here:


For bus times click here:


For local bus times on Mull click here: