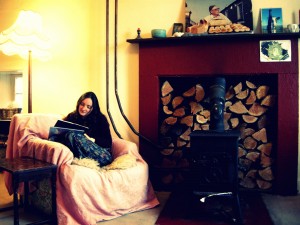 Erraid community is a small community on an island of the West coast of Scotland.  During a Love In Action Week you join in community life by helping with the tasks that make our life here possible, as a spiritual community we see all of these as Love in Action.
Short term guests are welcome as Love in Action guests however, due to social distancing requirements, we can only offer you a outdoor work, for example in our gardens.  We also won't be able to include you in our daily meetings and meditations although if the weather allows we will provide some opportunities for joining the full group outside.  As the work being offered is outside you need to come prepared for whatever the weather brings, so bring appropriate waterproofs and footware (ideally wellies) as it can be very wet and cold at any time of the year.  We do have some clothing and wellies we can lend you but you'll be more comfortable if you bring your own.  If you'd rather be more flexible with your time with us then book to come as a retreat guest.   
If you are able to stay more than ten days, we can consider welcoming you as a long term guest in our community, and you'd then be able to integrate fully within the community; attending morning meetings, daily communal meditations in our beautiful sanctuary, eating with us and being involved in work indoors such as helping with cook shifts.
An overview of our Love in Action rhythms follows.
On Sunday we have a 'start of the week' meditation and we will hold this outside in our quiet garden when the weather allows.  Later on Sunday we offer an orientation walk across the island, where you can look at the lighthouses from the observatory, make a wish on the wishing stone, watch the seals at 'Seal Bay', dip your feet in the azure waters of our beautiful beach 'Balfour Bay' and enjoy the unspoiled wildness of this ancient landscape.
Most weekdays begin with a meeting at 9.15am, and then we join together to help with the many tasks on offer.   If you are a short term guest we'll let you know what communal tasks are on offer as 'Love in Action' and you can choose where you would like to join in.  After a tea break we re-commence our Love in Action.  Lunch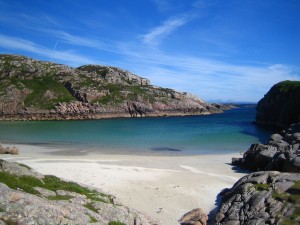 is at 12.30 and we'll provide you with a hearty soup and home-made bread to enjoy in your cottage. We come back together again at 2 pm for Love in Action for the afternoon to finish around 4.30 pm.  We complete the day with dinner at 6 pm and then you often have the evening to yourself.  
After joining us for our daily tasks on Monday and Tuesday, you have a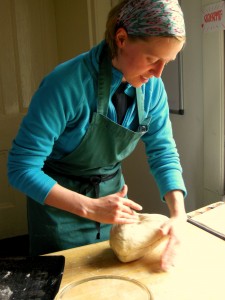 free day on Wednesday where you can rest or take a walk on the island.  Often we can take you to Fionnphort where you can catch the ferry across to the Isle of Iona and explore its mystical beaches and the ancient abbey holding the graves of kings… Unfortunately this will not always be possible due to the weather or available boaters.
Thursday we join together in the daily rhythms again which leads us into Friday.
On Friday morning we will have more time for sharing about our experiences of the week. We also all clean our cottages so that they are ready for the coming week.  The afternoon is given over to your 'personal completion' where you will have space to do whatever you feel you need to do to complete your week / stay on the island. This may be anything you wish: exploring new places on the island like 'Hanging Rock' and 'Pigeon Cave', enjoying the white sands of Balfour Bay once more, jumping off the pier, reading a book, gardening or whatever you feel drawn to do. On Friday we also complete with the 'end of week' meditation, followed by the 'financial attunement'.
On Saturday morning it may be time to leave the island… for this time … or to help with the community clean of shared areas ready for the new week.
For available dates to start your visit with us please click here.
For prices and bookings information please click here.
"Living on Erraid is like living in a cuddle."
Laura – volunteer – June 2018
"When I arrived I thought I was visiting an I-land. When the week finished I realised I had come to a we-land."
Bas – love in action guest – September 2018