The Erraid Family likes to acknowledge the Celtic Festivals and we invite guests to co-create the experience with us. Please find more information about the specific festivals outlined below.
You can book a Retreat Week to coincide with the week we will be celebrating and we will make sure there are opportunities for you to resonate with the spirit of the festival including participating in an outdoor ceremony with all community members, weather permitting.
For prices and bookings information please click here.
Imbolc
Saturday 25th January – Saturday 2nd February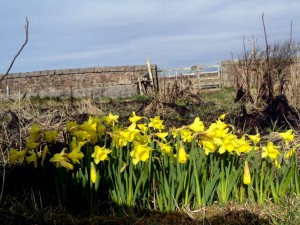 Imbolc is the time of year when the Celtic Goddess Bride returns, representing the reawakening of the lifeforce after winter. This energy of renewal helps us to leave behind what no longer serves us and prepare for the coming of Spring. We plant seeds and also seeds of ideas for ourselves, accepting that they will take time to germinate. We gently nurture the emerging light and the fiery energy that has lain quiet within us during the winter months.
Ostara – Spring Equinox
Saturday 14th March – Saturday 21st March
Spring Equinox is the time when t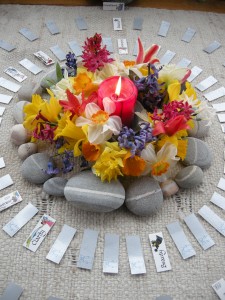 he days are becoming longer and warmer. Everything in nature is coming alive. A time of growth and fertility, of excitement and joy. We feel the renewed energy of nature and are aware that the seeds we have planted are germinating and reaching for the light. As the natural world surges into spring, so we step into our own life force and reach out for what we want in ourselves and our lives.
Beltane
Saturday 25th April – Saturday 2nd May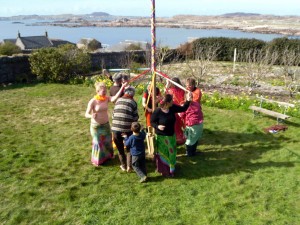 A festival for friends and for lovers – for joining the male and female energies together and for honouring that union. Beltane marks the arrival of summer. The earth is bursting with growth and our lives are overflowing with the power of their potential. Passion, fertility, creativity and sexuality are celebrated. It is a special time for clearing out the old and inviting in the new into our lives. Traditionally we sing and dance around the maypole and jump bonfires to manifest our dreams and desires.
Lithia – Summer Solstice
Saturday 20th June – Saturday 27th June
The sun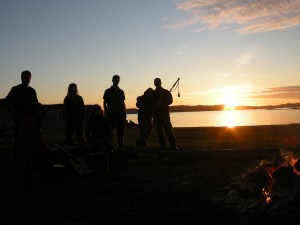 is at the height of its power and we celebrate the longest day of the year. A time of appreciation for the natural bounty overflowing from our gardens and for reflecting on abundance in our own lives. As the wheel turns towards winter we join with others to celebrate light and life. This is a wonderful time to enjoy the long summer nights and beautiful sunsets amidst some of the most breathtaking landscapes on the west coast of Scotland.
Mabon – Autumn Equinox
Saturday 19th September – Saturday 26th September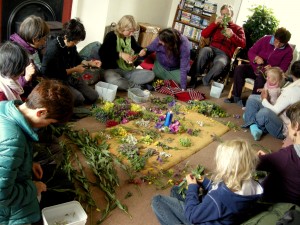 This is a time for reconciling opposites, to bring our different aspects into balance: male and female, dark and light, old and young. Let's honour and celebrate our 'whole self' and all life. Let's enjoy the abundance of our gardens as we gather in our produce and come together for our 'Harvest Festival' celebrations. With singing, dancing, stories and laughter we honour the changes in Earth energies that take place at this time.
Samhain
Saturday 31st October – Saturday 7th November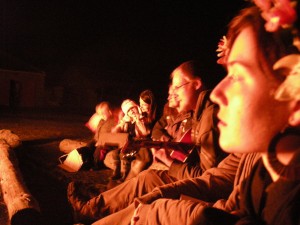 This is the summer's end and the beginning of the Celtic New Year. A time when the veil between the worlds is at its thinnest. A time to remember our loved ones and to honour our ancestors. We will be lighting the sacred fires and leaving space for the souls gone from this plane so that they may also enjoy the company of friends and loved ones for stories and singing. To celebrate Holloween we often decorate the dining room with Jack-o'-Lanterns, dress up and enjoy trick-or-treating and apple bobbing…