The tiny Hebridean island of Erraid has been home to a small group of members of the Findhorn Foundation for over 40 years. Living life on a remote Scottish island brings us to the forefront of experiencing nature at its rawest, which allows us to hold a deeper connection to the land, the ocean, the weather and the spirit that encompasses us all. Our vision for our community and the island is to live in as eco-friendly and sustainable way as is possible whilst practising our spiritual values and living consciously.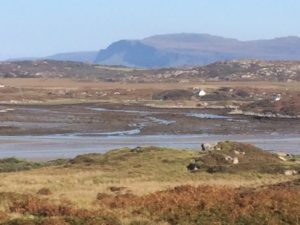 Our community is open to guests and you are welcome to join our small family for a week or more. Many people have been called to Erraid to engage in community/alternative living, to be part of learning how to live more sustainably and to live off the land and sea, whilst experiencing its outstanding stillness and beauty.
If a retreat from the hustle and bustle of everyday life sounds more appealing for your week with us, Erraid can be the perfect setting for this. If you are looking for a new direction in your life Erraid will give you the space and time to reflect amidst it's raw beauty. A retreat is also perfect for a family eco-holiday, as children of all ages love the freedom and the sense of adventure and exploration here.
Follow us on Facebook.
A stay on Erraid does not require completion of a Findhorn Foundation Experience Week.