With Jacqueline Buckingham and Lesley Downie.
Starting Saturday 12th September 2020
Spend a week immersed in the raw beauty of the west coast of Scotland, with a group of like-minded people, deepening your connection to nature and enriching your animal communication practice.
If you have previously studied animal communication, or inter-species communication, and are looking to deepen your practice in a beautiful natural setting then this retreat is for you.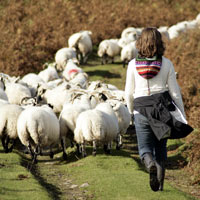 During the week there will be several opportunities to explore the island. Erraid is frequented by seals, bird life, otters and a resident flock of sheep. The landscape includes the Narrows, Hanging Rock, the Wishing Stone and Balfour Bay (the inspiration for R L Stephenson's book 'Kidnapped')
Our week will be woven into the rhythms of life in the Erraid community, with daily meditations and shared meals, and will include using our Inter-species communication skills as part of a group                                                                 project in the community gardens.
Each day will include time together with plenty of opportunity to practice communication, time for sharing and mentoring one another and time to be in nature and learning from the land. We will deepen our practice with a shared day of silence in a n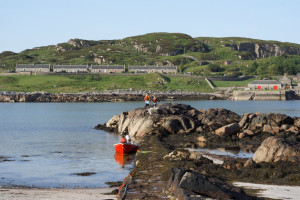 ear by ancient oak woodland.
Give yourself this gift of a week, being in the wild on a Scottish island, deepening your inter-species communication skills and meeting a group of like minded souls.
Price by attunement:  £600 – £500 – £400.